A fantastic Blog post explaining the Kawa Model and its use in easy to understand language.
The OT process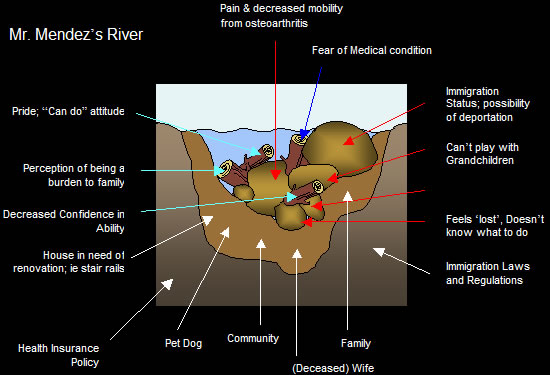 As promised, a post about the Kawa model, because I love it so.  Now, I'm not going to be all technical about it. I want this post to appeal to service users, students, prospective students, and OT's alike. I also think that an OT should always be armed with client friendly definitions of occupational concepts to be able to explain it easily to service users.
When we talk about OT models, all this means is a structure or framework of working with a client. This helps OT's to get the information they need, understand what the occupational issues are, and then decide what interventions they are going to do for that person. OK, it can be more complicated than that, but that's for text books and journals to discuss. I just want to tell you about the Kawa (river) model, before The Apprentice is on.
The Kawa (river) model has…
View original post 1,097 more words